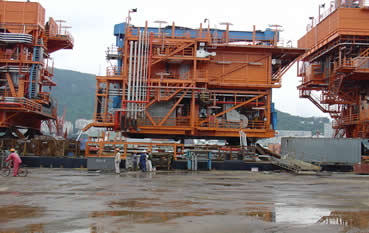 Fabrication and Installation Completions
Fabrication Completions for Modules, Ships, Gas Platforms and Offshore Installation.
Pipeline and Sub-Sea Completions
Sub-Sea Pipelines, Manifolds, Flying leads, Umbilicals and Riser, pressure testing, drying and acceptance. Pipeline Installation Onshore.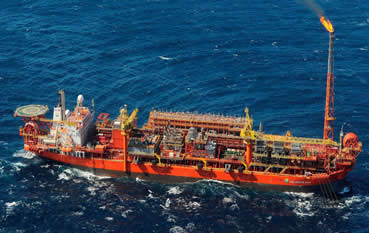 FPSO's, CPF's Drill Ships, Jack-Up's
FPSO, Central Processing Facilities, FLNG facilities.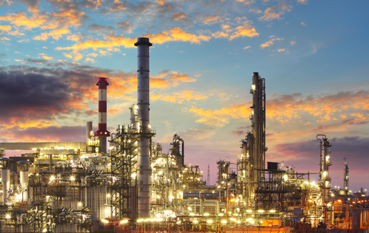 Refinery, Petrochemical, LNG Plant, Mining
Processing and refining of gas and fluids plants. New mining installation and refurbishment of old plants.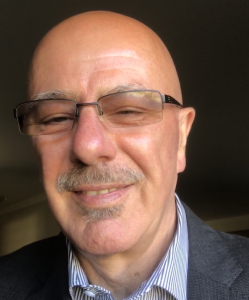 MANAGING DIRECTOR
Ralph. D. Hyde
Completion Solutions Tailored To Your Project Needs
At CMS Asia each project is treated uniquely and project requirements tailored to suit special requirements if needed.
CMS Solutions is designed for any type of project from Fabrication through to Mechanical Completion, Pre-Commissioning, Commissioning, Preservation, and Handover.

Can be used on projects such as; Oil & Gas Platforms, Drilling Rigs, FPSO's, Ships, Fabrication Yards, Greenfield and Brownfield development, Mining.

Provides a comprehensive suite of check records, reporting and project forecast completions.

Outstanding visual and easy to use features.

Shared over the internet with sub-contractors and vendors.

Automatic importation of data and schedules.
Field inspection and paperless reporting available.

Able to ensure timely and transparent handover of systems according to project schedules.

Material and consumables usage.

Safety management.

Time management.

Designed for any project large or small.
Previous Projects
CMS Asia Singapore Latest Projects.
"

We help hardware startups integrate technology, scale and desirability without compromise

"
Our Latest News
CMS Asia Singapore Latest News.
10Jan

ANNOUNCEMENT CMS Singapore are proud to announce a joint Partnership Agreement between SORENCO Iran and CMS Singapore. The joint partnership will provide manpower and completion… Read More →

23Jun

Our new CMS fabrication, completion and preservation program. Contact CMS for your demonstration now on info@cms-sg.com Read More →

06Jun

Successful implemented CMS Desktop Single User software to control Construction and Mechanical Completion Power Transmission Line project in Sarawak Energy Berhad. CMS Desktop implemented into 4… Read More →